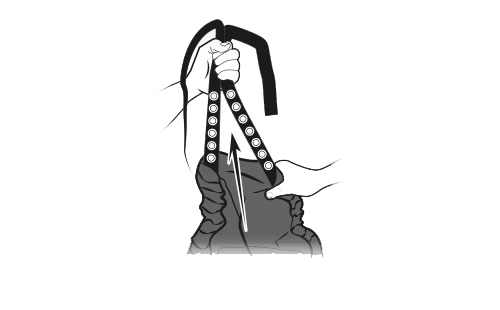 Step 1
Pull both straps up together and push cover down, cinching fabric to create a pocket.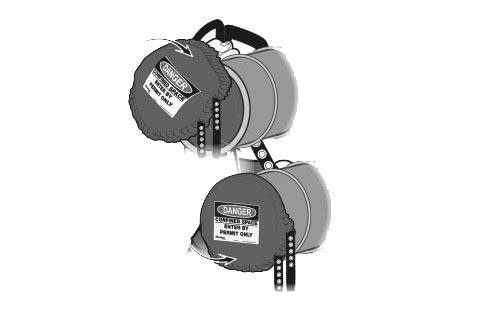 Step 2
Place pocket over edge of flange and wrap cover around the entire opening.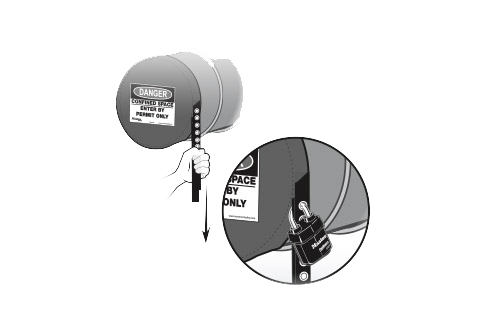 Step 3
Pull both straps to tightly secure cover over the flange and place lock through grommets closest to the cover.